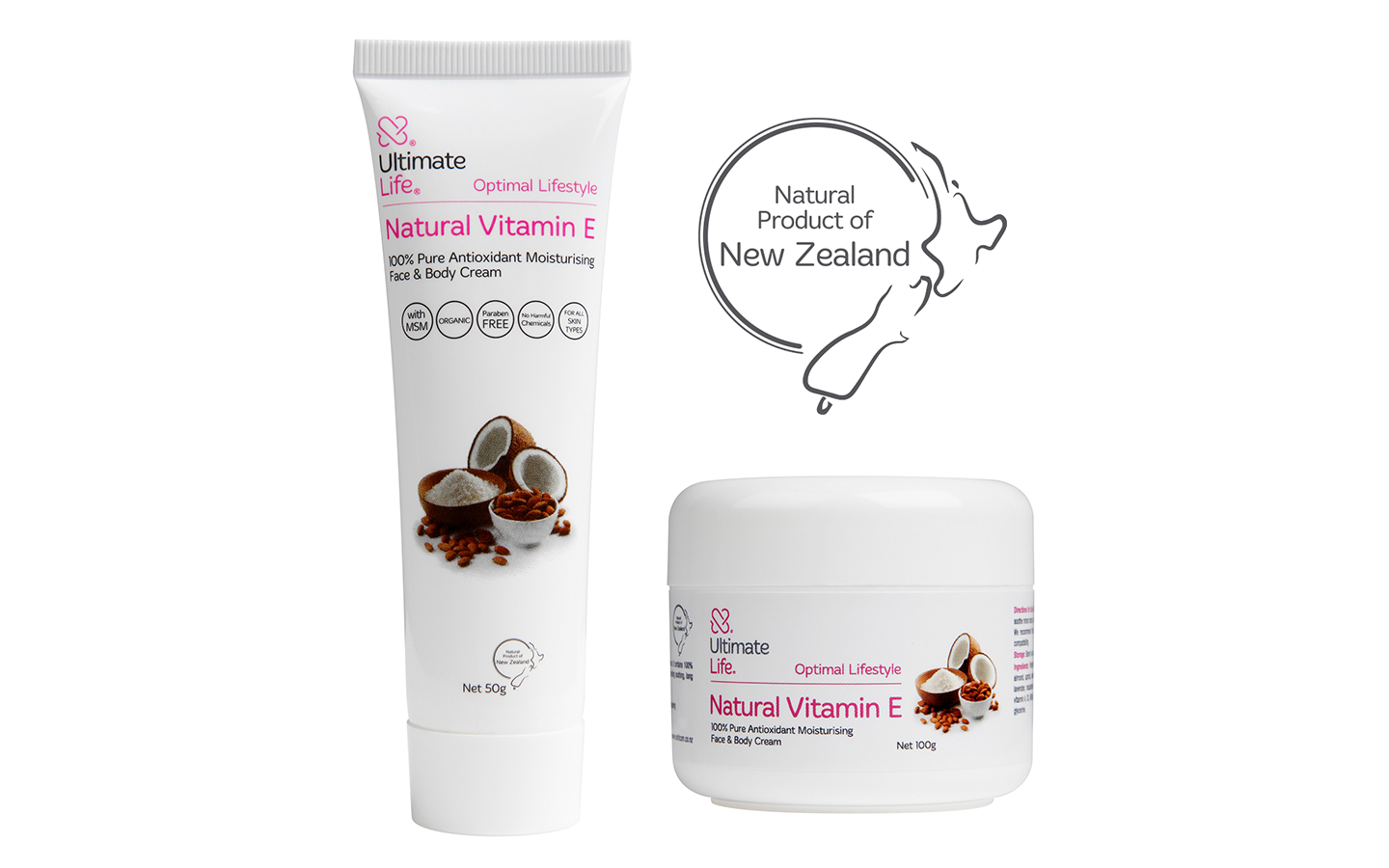 Vitamin E Cream
Ultimate Life Natural Vitamin E Cream is a 100% natural, organic, paraben free, face and body cream.
A Passion for Natural Health
Ultimate Life was founded out of a passion to produce high quality natural health and wellness products to support your Ultimate Life. Created from nature, formulated by science, this range is made right here in New Zealand.