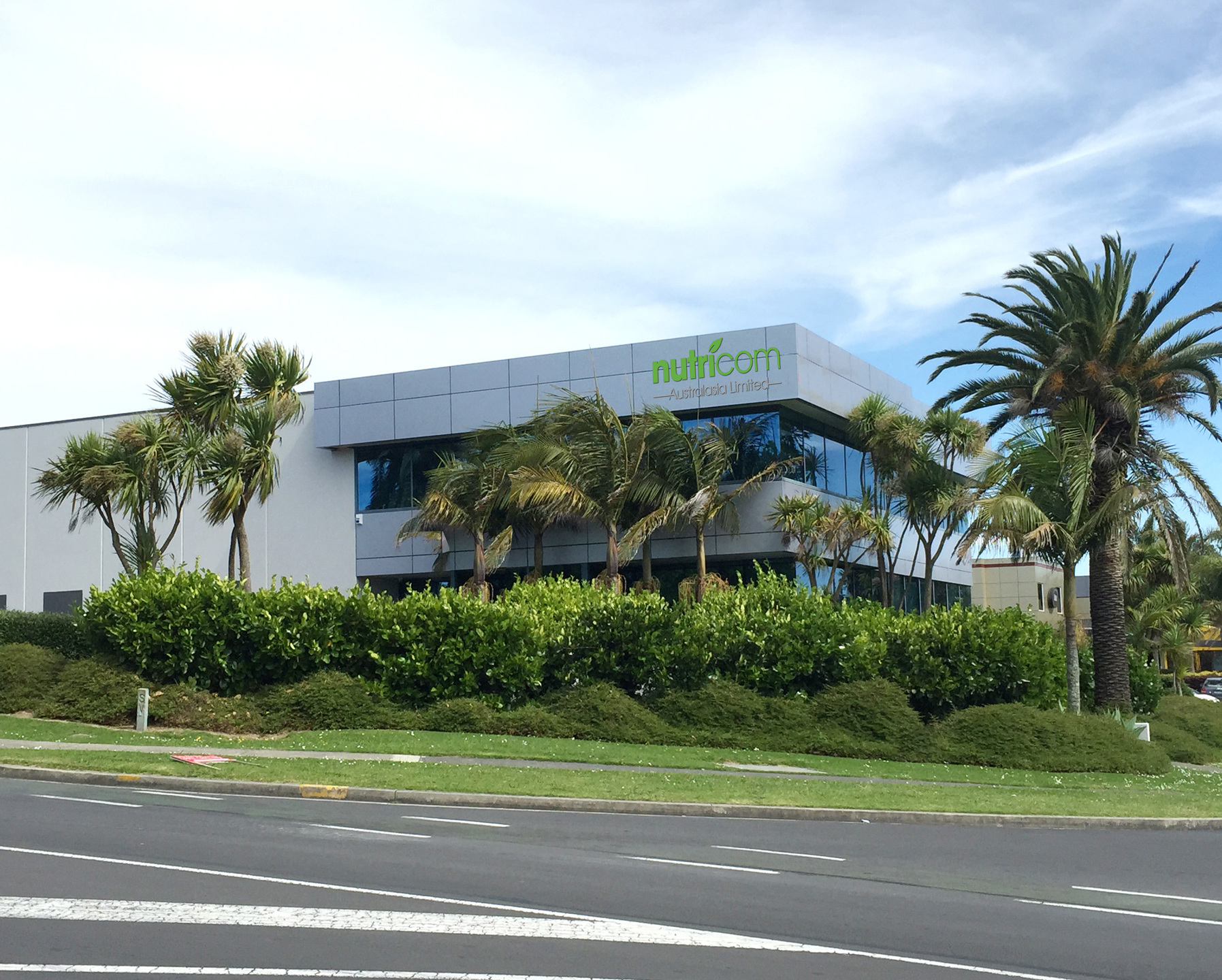 About Nutricom
Nutricom Australasia is a privately owned and operated New Zealand company founded in 1998 by Patrick Fahy, a New Zealand Naturopathic Physician and nutritional biochemist with extensive knowledge in the formulation and manufacturing of nutritional supplements, homeopathic, natural skin care, and functional food preparations.
Patrick's core values and the company's philosophy is to assist individuals to enjoy a higher quality of life through a foundation of good nutrition. There is an endless and inescapable assault of environmental pollutants ingested daily which can place increasingly greater burdens on our health. Regardless of the quality of diet and lifestyle, we often require nutritional support to help combat these stresses with which our body was never intended to cope with.
Product Commitment and Quality
Nutricom Australasia Limited strongly believes that health is our greatest asset and strongly urges individuals to take responsibility for their own health and welfare by following the guidelines of natural and preventative measures which will significantly improve the quality and duration of life.
Each of our nutritional complexes has been formulated according to a number of logical principles. Numerous studies have shown that certain nutrients are better utilised when taken in conjunction with other nutrients therefore we have paid particularly careful attention to this synergistic balance  and have combined specifically interacting nutrients in all our formulations.
All materials used in the manufacture of our products occur in nature in some form and are consistently of the finest grade and quality obtainable.
National & International Distribution
At Nutricom Australasia we have the expertise, passion and enthusiasm to provide innovative health and wellness solutions, and have an overwhelming desire to exceed our customers highest expectations.
Our distribution channels include leading wholesale and retail markets (Health Food Store, Pharmacy, Practitioner).
In New Zealand the regulation of Dietary Supplements are under the jurisdiction of Medsafe part of the Ministry of Health. The distribution of dietary supplements are regulated under the Food Act — Dietary Supplement Regulations 1985.